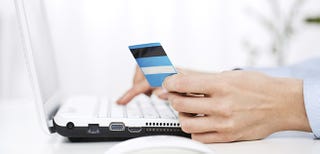 Purchasing and Vendor Management Essentials
INTRODUCTION
It provides a high level roadmap for identifying potential suppliers and inviting bids and proposals from them.
It walks learners through the process of evaluating bids and proposals, negotiating terms with the chosen supplier(s), and completing contractual requirements with them. Finally, the path discusses the key issues in measuring supplier performance on an ongoing basis and managing supplier relationship in a way that helps improving supplier performance over time.
OBJECTIVE
This learning path discusses some essential elements of the purchasing and vendor management functions. It outlines some common purchasing strategies and the purchasing process in an organization.
CONTENT
Fundamentals of Purchasing and Vendor Management

Purchasing: Finding Sources of Supply

Selecting Suppliers and Administering Contracts

Evaluating Supplier Performance and Managing Supplier Relationships

EXAM
Candidates opting for Vskills certification will undergo the assessment exam at Vskills centers, across India. The details for same are as:-

The Certification Exam is for one hour (1 hour) duration.

The exam has 50 multiple choice questions (1 marks each), with no negative marking.

The passing percentage is 50% i.e., 25 marks need to be scored in order to clear the exam.

One exam attempt is provided per registration with no limit on re-appearance.

Certification Exam is computer based exam, held every month at Vskills exam centers.

Exam result is shown after submitting the exam.

Fee